April 18 - 28 2019
Registration for 2019 is now Open: if you're interested, click HERE and we'll add you to our list!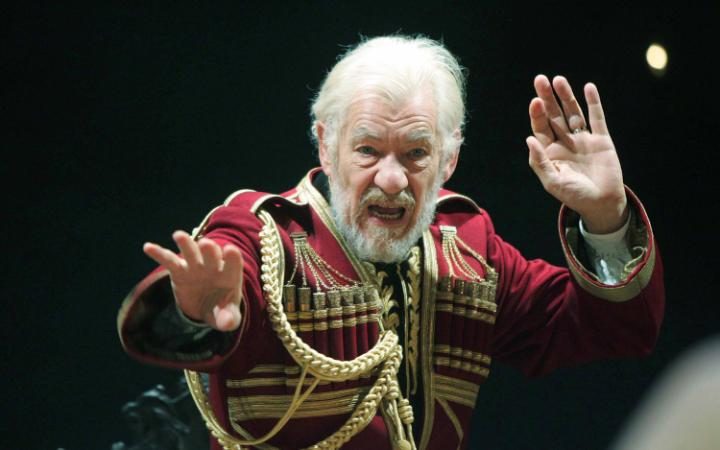 Highlights
ONE SEMESTER ENGLISH CREDIT (if chosen). More details below.

Attend Six Professional Theatrical productions in one week including the Royal Shakespeare Company, The Globe Theatre and The National Theatre

In Stratford-upon-Avon, visit the birthplace and tomb of Shakespeare, his school room, the cottage of his wife, Anne Hathaway, and Warwick Castle

Tour the backstage and costume department of the Royal Shakespeare Company (served with scones, jam and tea!)

Lectures and workshops about Shakespeare's work and world with professional actors and theatrical staff

Tour and workshop at the Old Globe Theater

See the highlights of London including Piccadilly Circus, The Tower of London, Westminster Abbey

Walk the London Bridge from St. Paul's Cathedral to the original 'theater district' of 'Inn-Yard Theaters', one which still remains
Itinerary
Days 1-6      Stratford-upon-Avon, England
We'll take an evening flight on Thursday, from Newark International and arrive in London's Heathrow airport the following morning.  Then we'll take the train through via Kingscross Station (not Platform 9 3/4!) to Stratford-upon-Avon and check into our home-base, the Shakespeare Hotel.  Our accommodations are within walking distance of the train, Shakespeare's birthplace and the Royal Shakespeare Company.   Over the next five days, we'll see three different live performances, tour the workshops of the Royal Shakespeare Company and immerse ourselves in the life and times of Shakespeare and the literature of renaissance England.  How did one impact the other?  What clues can we gather from Shakespeare's personal life that help to explain his works? 
Days 6-10     London, England
On Wednesday, we travel back to London to the original theater district of Southwark.  Our home base is within walking distance of the Globe Theater, London Bridge, the Tate Modern, the River Thames and the Borough Food Market (yum!).  We'll see more theater, participate in acting workshops, and take tour of Shakespeare's London and London proper.   On Saturday, we'll end with a production at the Old Globe and a farewell dinner.  On Sunday, we head for Heathrow airport for our flight home to Newark (EWR) airport.
All Parents & Students
ALL Students and a Caregiver are required to attend a session prior to the trip (date TBA) covering travel basics, safety and a more detailed itinerary.
All Students and Parents are invited to attend the final public display of learning.
High School Course Credit
Any high school student can take the class without credit.  If taking the class for credit, some NJ High Schools are pre-approved.  For those who haven't yet approved the course, the 80-hour English course is aligned to the Common Core Standards and the NJ CCCS.  We will send the course outline and final transcript as requested.
Students seeking credit will be required to:
Attend three class sessions prior to the trip (dates TBD) for course readings and determining individual research through-lines or the quiddity. (March-April 2019) Evenings or weekends.

Consult individually after the trip to discuss first drafts of your presentation (May 2019)

Attend and present a visual learning document at a public celebration (early June 2019)
Post presentation of your work, grades/transcripts will be submitted to your respective schools.
THE BASICS
$2975 per person*
*price subject to change based upon currency rates
10 Days and Nights
Max Number of Students:    16
Min Number:                         10
Chaperones:                         2-3
Age:   rising 9th—12th Graders
Registration Fee:               $100
Balance due:          JAN 15, 2019
Single Supplement:            $700
WHAT'S INCLUDED
Lodging
Meals
Train, Bus, Tube
6 Shows
Entry fees, Admissions & Tours*
Transfers, Tips and Taxes
Classes and Supplies
Activities*
*as listed
WHAT'S NOT INCLUDED
Flight to/from Europe
Single Supplement (lodging)
Travel Insurance
Int'l Student ID
Personal Expenses & Snacks
Passport fees
Oversize Luggage Fees